FARM TO TABLE SOUTHERN INSPIRED
We update our menu seasonally to reflect a creative approach to Southern and Mediterranean-inspired fare using the freshest ingredients we can source by our local purveyors and from our garden.
Familiar dishes with an unexpected twist.
FOOD Menu
Drink Menu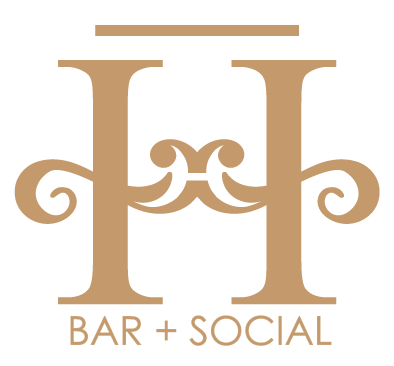 APPETIZERS + SMALL PLATES
Charcuterie | Harvest 35 | Grazing 45
Fresh locally sourced Chorizo, Calabrese, Prosciutto, Salami, Gorgonzola, Manchego, aged Gouda, sharp Cheddar, garden-fresh accompaniments, and crispy crackers (gluten-free) with seasonal jam. 
Jumbo Shrimp Cocktail | (4) 15 (6) 20
Jumbo, fresh East Coast shrimp with a spicy Tequila lime cocktail sauce.
Local Kale & Quinoa Salad | 14
Fresh, curly-leaf local kale from Spring Water Farms, tri-colored quinoa tossed with strawberries and blueberries, toasted slivered almonds, and drizzled with an herb-infused orange vinaigrette.
Arugula,  tomatoes, cucumbers, red onions, Gorgonzola with Housemade lemon basil vinaigrette
Grilled Chicken or Smoked Salmon | 7
Goat Cheese or Gorgonazola | 4
Our salmon has a distinctive smoky flavor and a fine texture served with pickled red onions, arugula, capers, and buttered crustinis with a dill cucumber tartar sauce. 
Smoked St. Louis Short Ribs | 16
St. Louis Short Ribs (3) slow-smoked with housemade rub served on east meets south slaw.
Blackberries & Rasberries soaked in aromotized wine over Green Hill Brie from Sweetgrass Dairy in Thomasville, GA served with crostinis, and dusted with lemon zest and basil from our garden.
Andouille sausage meatloaf | 24
Spicy Andouille sausage served over creamy white grits with a sage, mushroom beurre blanc sauce.
Bell Evans free-range Chicken, marinated in garlic rosemary over a farm-to-table succotash including zucchini, squash, corn, snap peas, heirloom grape tomatoes topped with Gorgonzola cheese (gluten-free). 
10 – 12 oz. bone-in chop with sautéed local Swiss chard, parsnip puree and finished with a blueberry, bourbon reduction. 
Scallops, Sausage & Grits U10 | 42
Fresh half-dollar sized scallops from New Bedford, MA sautéed and served over creamy white Grist Mills grits with julienne smoked sausage in a Cajun cream sauce.
Flaky and light, sautéed and seared then served over tri-colored quinoa, sliced sugar snap peas, and drizzled with a peach, family-farm honey bourbon glaze and topped with heirloom tomato salsa. 
 

Cocktails
Enjoy a new spin on some classics
Rittenhouse Rye, Courvoisier VSOP Cognac, Ansentee 110, Peychauds bitters, aromatic, Turbinado | Antoine Peychaud invented the Sazerac in his shop at 437 Royal Street, New Oreleans to satisfy waiting customers at his pharmacy and it immediately became a hit. Classic bracing but smooth whiskey cocktail.
Uncle Vals Botanical Gin, Family Farm Honey, Fresh Lemon, House Lavendar | Classic prohibition cocktail developed at the Hôtel Ritz, Paris during the 1920s. Our spin is complimenting the citrus and lavender based gin.
Espolon Blanco Tequila, Harlequin Liqueur, Dill, Cucumber infused Cocchi Americano, Elderflower, Lime | Spring herbal riff of a classic margarita. The dill and cucumber combine to lighten and add just the right complexity
Jim Beam Black Bourbon, Peach/Lemon, Local Honey, Fresh Grapefruit, | Bourbon, refreshing, and perfect for those cool nights by the fire pit at Hunter House 
Tito's vodka, Blackberry, Raspberry/Pomegranate Cordial, Lavender, Peach Cordial, Cocchi Rosa, Lemon | Whimsical warm weather martini that's both refreshing and layered with spring fruit flavors
Rittenhouse Rye, Pecan Tincture, Ginger, Bonal Quina, aromatic bitters, Lemon, Egg White | H Bar's signature whiskey sour with a hint of ginger spice and pecan nuttiness rounding out a perfect balance
Jim Beam Black, Zucca Rabarbaro, Turbinado, Bacon washed Rockwell dry | Our signature Old Fashioned with bright rhubarb and orange complimenting this well rounded 6 year bourbon
Red Wine
Boen Tri County Coastal Pinot Noir, California 12 | 36
E. Guigal Cotes Du Rhone, France 12 | 33
Gundlach Bundschu Mountain Cuvee, California 13 | 35
Southern Belle Red Blend, Spain 14 | 45
Kaiken Malbec, Argentina 12 | 36
Duckhorn Decoy Zinfandel, California 14 | 45
Chateau Saint Sulpice Bordeaux, France 12 | 36
Ravel & Stitch Cabernet Sauvignon, California 13 | 38
Smith & Hook Cabernet Sauvignon, California 16 | 57
Honig Cabernet Sauvignon, California  21 | 75 
Ponzi Laurelwood Pinot Noir, Oregon | 76
La Puerta Malbec, Argentina | 44 
Smith & Hook Cabernet Sauvignon Reserve, California | 55 
Chateau Croix De Labrie Saint-Emilion Grand Cru, France | 56 
Hall Cabernet Sauvignon, California | 80 
Orin Swift Machete, California | 90 
Caymus-Suisun Gran Durif, Petite Sirah, California | 110 
Honig Bartolucci Cabernet Sauvignon, California | 120
White Wine
Valckenberg Madonna Kabinett Riesling, Germany 10 | 32
Tommasi Pinot Grigio, Italy 11 | 35
Honig Sauvignon Blanc, California 15 | 53
Flight Song by Brancott Sauvignon Blanc, New Zealand 12 | 36
Verizet Macon Villages Chardonnay, France 11 | 35
Gundlach Bundschu Chardonnay, California 15 | 53
Bieler AIX-en-Provence Rose, France 12 | 35 
King Estate Williamette Valley Pinot Gris, Oregon | 48
Orin Swift Blank Stare Sauvignon Blanc, California | 52
Domaine Fournier Sancerre Grand Cuvee, France | 77
Henri Perrusset Macon-Farges Chardonnay, France | 68
Prosecco + Sparkling
Jeio Prosecco, Italy 10 | 28
Bailly Lapierre Cremant Reserve, France 12 | 33
Gloria Ferrer Brut, California 16 | 52
Bailly Lapierre Cremant Rose, France 13 | 35
Schramsberg Mirabelle Rose, California | 44
Gerard Bertrand Cremant De Limoux Brut Rose, France | 89
Palmer & Co Champagne Brut Reserve, France | 110
Apé

ritif + Digestif
Dows 10 year Tawny Port 18 | 
Dows 20 year Tawny Port 36 | 
Grahams 30 Year Tawny Port 48 | 
Alvaro Domecq Pedro Ximenez 1730 Sherry, Spain 20 | 
Alvaro Domecq Amontillado VORS 1730 Sherry, Spain 22 | 
Alvaro Domecq Palo Cortado VORS 1730 Sherry, Spain 16 | 
Alvaro Domecq Oloroso VORS 1730 Sherry, Spain 22 |
Cocchi "Dopo Teatro" Vermouth Amaro, Italy 18 |
Byrrh Grand QuinQuina Apéritif, France 12 |
Bonal Gentiane-Quina, France 16 |
Cocchi Rosa Americano, Italy 14 |
Beer 
Sycamore Mountain Candy IPA
Elysian Brewery Space Dust IPA
Wicked Weed Pernicious IPA
Catawba White Zombie Ale
Stella Artois Pilsner 
Wicked Weed Brownie Imperial Stout 
Island Coastal Lager 
Heineken 
Events
Private Parties
We are pleased to take you on a tour of our 3,200 sq ft pole tent! Private and semi-private options are available for celebrations of all sizes.