FOOD
"The Plank" Our Idea of Charcuterie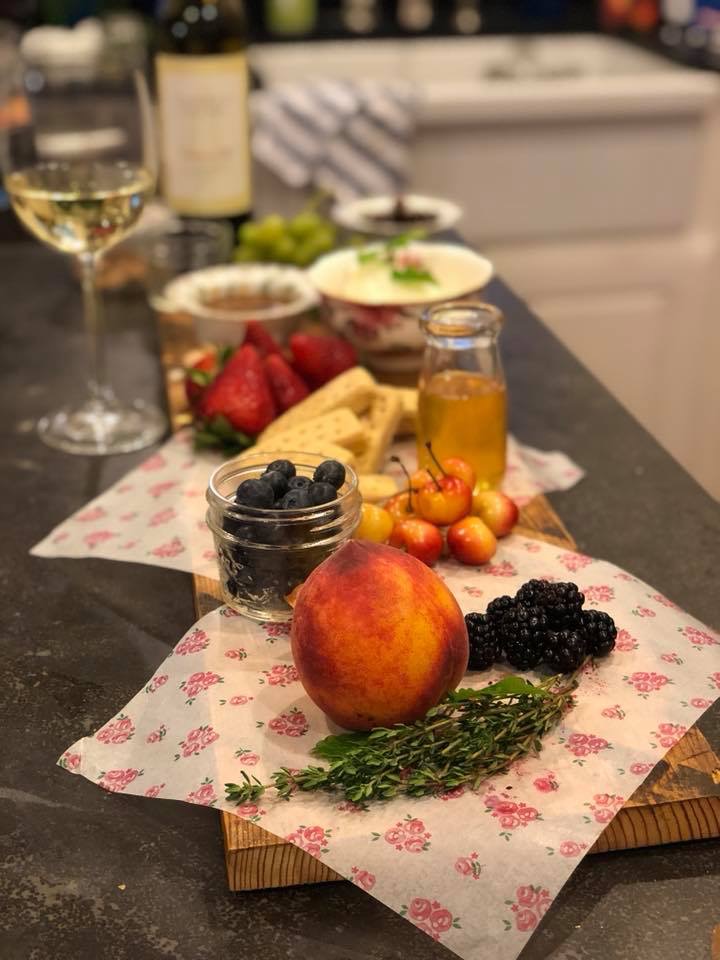 CHARCUTERIE PLANK – Our Charcuterie changes each weekend. We source meat and cheese from local farmers, discover new finds at our local farmers market, use honey from our family farm in NY and pick fresh herbs and fruit from our garden.
Fresh locally sourced meat & cheeses, fresh fruit in season, housemate prepared roasted nuts, veggies and crispy crackers with fig jam | 35
WINE
  CHARDONNAY
Knotty Pines Chardonnay 
Cambria Vines Chardonnay  
SAVIGNON BLANC
 Cupcake Savignon Blanc
 14 Hands Pinot Grigio – Canned 
 Matuah Bay Sauvignon Blanc, New Zealand 
 Honig Sauvignon Blanc, California, Napa Valley
 ROSE
 AIX Rose – France, Provence
 Dauo – California, Paso Robles
 Gérard Bertrand Brut Rosé – Crémant (Sparkling), France glass or bottle
 CABERNET SAVIGNON
Drumheller – Washington State, Columbia Valley

Marietta Armé – California, North Coast
 PINOT NOIR
 Chemistry – Oregon, Willamette Valley
 Lyric – California, Santa Barbara 
 PROSECCO + SPARKLING
 Gambino Cuvée, Italy – split
 J Cuvée – California – bottle only
 SPIKED SELTZER
 Truly Spiked Seltzers – ask
 Flying Embers – Guava Jalapeño, Pineapple Cayenne, Watermelon Chili, Pasionfruit Elderflower, Black Cherry Rose
BEER
IPAs
Catawba CLT 
Catawba Hopness Monster
Finch Plumage
Sycamore Mountain Candy
Sycamore Double Candy
Sycamore Love Jones
Sycamore Juiciness
Southern Tier Brewery – Nu Juice 
Dogfish Head Brewery – Liquid Truth Serum
Elysian Brewery – Space Dust 
Wicked Weed Pernicious
ALES
Wicked Weed Fresh Pressed
Catawba Evening Joe Blonde Ale
Catawba White Zombie
French Broad German Ale
Sierra Nevada Pale Ale
PORTERS
Breckenridge Vanilla Porter
Sierra Nevada Porter
LAGERS
Sierra Nevada Oktoberfest
Island Coastal Lager
DOMESTIC BEER
Michelob Ultra
Miller Lite
Heineken
IMPORTS
Stella Artois
Gaelic
CIDERS
Angry Orchard
Bold Rock Carolina Apple
OTHER
Beck's NA 
Truly Spiked Seltzers 
Events
Private Parties
Pardon our construction as we finish our paver walkways and surround our gorgeous wedding pole tent with blooming flowers!